: : Products

Lab Refrigeration
Laboratory Freezers
Chromatography
Pharmacy
Compact Refrigerator/Freezer
Series 2 Value Line Refrigerator/Freezer
Accessories
- 86 C Ultra Low Freezers
Laboratory Freeze Dryers
Remote Temperature Monitoring

: : Remote Monitoring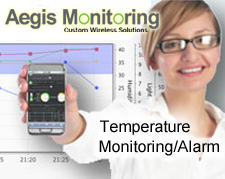 : : Learn More Today!

Request a FREE Quote
Let us design a solution for you. Contact us today and we'll construct a FREE quote for your lab needs.

---
Request More Information
Click here to request a FREE catalog or to become a part of our e-mail newsletter updates.


Series 2 Compact Under Counter Refrigerator and Freezer
The Aegis Series 2 is an affordable state of the arts cold storage environment which meets and exceeds CDC regulations for Vaccine Storage. This line offers compact units that are a perfect solution for a station or low volume location.


Standard Feature List
•
Refrigerator Temperature Range +2°C to +8°C
•
Freezer Temperature Range -15°C to -27°C
•
Single Hinged Glass Door with lock
•
Digital Temperature Display
•
LED Interior Lighting
•
Two (2) Epoxy Coated Shelves
•
Manual defrost
•
4 Adjustable Feet
---
Model Selection Chart
Refrigerator

Model No.
Exterior Dimensions
W x D x H in inches
Temp Range
Shelves
Weight
2-R-4
23.2" X 27.52" X 30.39"
2°C to 8°C
3
170 lbs
Freezer

Model No.
Exterior Dimensions
W x D x H in inches
Temp Range
Shelves
Weight
2-F-4
24" X 24" X 31.50"
-15°C to -27°C
3
165 lbs